It's the last week of 2020, and it's been quite a year, are we right? While it can be easy to adopt an autopilot mentality this last week, you must carry out end-of-year preparations to ensure that your team starts 2021 with their feet on the ground running, all while maintaining HR compliance.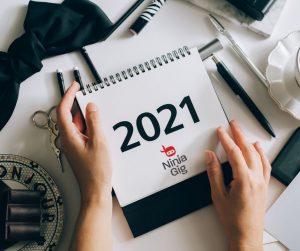 Here are seven ways you can help prepare your HR department and team for the upcoming year.
Remind Employees – Whether it's submitting FSA information, updating personal information, including tax withholdings, it's best to regularly communicate with employees to submit any changes before the end of the year.
Open Enrollment – Plan ahead and work with brokers for open enrollment in 2021. Instead of only having a couple of weeks to review information, communicate with brokers about your 2021 benefits package, so you have ample time to make decisions and don't feel rushed. 
COVID-19 Concerns – Whether 2021 will see a decrease in COVID-19 cases remains to be seen, which means that it's up in the air when employees can safely return to work. Ensure that your company's safety plan is updated to include testing strategies, return-to-work letters and policies for rehiring former employees.
PTO Policy – If you're like many companies, you probably haven't reviewed or updated your PTO policy since its inception. With the coronavirus pandemic still looming on the horizon, now is the time to take another look at your PTO offering. You may see a surge of PTO requests at the end of the year. To forgo these battles between managers and employees, and not have everyone take PTO simultaneously, encourage employees to submit their PTO requests as early as possible. Consider sending 2021 planning calendars to each department so that everyone can plan well in advance. 
2021 Compliance – The IRS makes annual changes to many forms and policies, such as 1095-C, HSA contribution limits, and overtime thresholds. If any updates are published, communicate these to your team and employees. Additionally, now is the time to review and renew any existing FMLA leave since the new calendar year will begin soon. Many state and local compliances change annually, too, so double-check with local departments to enforce any new rules or regulations. 
Culture – Take a step back and look at your company's culture. Consider what is and isn't working, including what changes you could make to improve online recruitment, HR systems, HR compliance, online job advertisements, retention rates and engagement. 
Calendar – Electronic calendars are great for reminders, but whatever type of calendar system you use, make sure to include important HR deadlines and dates for 2021. Whether it's open enrollment, notifying employees of changes or conducting an annual review of the employee handbook, having deadlines will ensure that nothing falls through the cracks. 
Being well-organized for the New Year will help reduce HR stress and ensure that your company's operations run smoothly and on target. 
Ninja Gig can simplify HR compliance and current HR systems with our job posting website. Whether you need to post a job online or track job applicants, our robust job posting software is an affordable, easy-to-use solution. Sign up today for Ninja Gig's exclusive 14-day trial!