Most employees take open enrollment HR compliance for granted, but if you're an HR professional, you know this dreadful time of year incites stress. Let's face it; after 2020, we could all use a smooth 2021. We've put together some helpful tips to make this open enrollment season your best yet.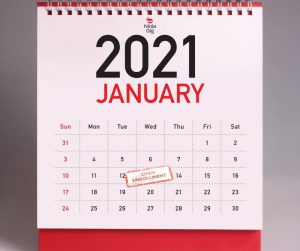 Communicate with Employees To Maintain HR Compliance
You've heard that communication is vital, and open enrollment is no exception. To make sure that employees submit their paperwork on time and are notified about any upcoming changes, make sure to:
Hold in-person information sessions (if social distancing is possible) or group video meetings

Send emails or texts messages

Record short informative videos and post them on internal sites
Consider exploring creative ways to help grab employee's attention, so deadlines don't slip by. 
Educate Employees About Open Enrollment
HR can't merely tell employees that they need to participate in open enrollment. They need employees to understand the types of decisions they're making. 
Studies show that only around six percent of employees understand basic insurance concepts, such as deductibles, premiums, coinsurance and out-of-pocket maximums. 
By educating employees about their healthcare plans, it can help them make more informed decisions. 
Share Examples of Benefits
You can try explaining a dictionary of terms, but employees learn best with realistic examples. Creating sample employees that highlight common medical issues can help employees better relate to their specific benefits and how best to use them. By explaining how to utilize benefits best, you can help employees keep their costs down, especially when you can educate about preventative care versus the expenses for unnecessary emergency room visits and out-of-pocket procedures.
Active Enrollment Participation 
Require that employees make a benefit selection each open enrollment period. Suppose you have passive enrollment and employee's plans roll over year-after-year. In that case, they're not actively participating in open enrollment, which means that many people won't understand how to maximize the use of their benefits. Require all employees to choose a benefit coverage, which forces them to reassess their current benefit plan. 
Timelines for Open Enrollment
It's best to allow between two to four weeks for employees to choose their benefits during the open enrollment. This lengthy-time period lets any employees that may have to undergo quarantine or travel for work ample opportunity to review and discuss benefits with their partner or spouse and make the best decision for their circumstances.
Q&A Sessions About Employee Benefits
You want to avoid one massive "information dump" meeting because it will be hard for employees to process all the changes and information. It's best to schedule a more lengthy initial meeting that highlights necessary changes. Then you can follow up by scheduling shorter Q&A meetings that go into more detail. 
HR managers should go out of their way to have an open-door policy and maintain HR compliance during the open enrollment period, especially if employees have questions that they don't feel comfortable discussing in large groups of people or amongst coworkers.
Many plan advisors will also make themselves available for individual meetings with employees. Make sure to provide contact information to employees if they would prefer to schedule a time to discuss matters with advisors one-on-one.
Listen to Employees
We know it's difficult, as many companies face benefit cuts due to increasing costs, especially when this last year has left many businesses barely able to keep their heads above water. Listening to employees and understanding what matters most to them can help you determine what benefits are essential. 
Employees don't see the behind the curtains figures about how much healthcare increases year-after-year and how much employers pay for employees' premiums. Education can help, especially if employees know that HR is listening to what types of plans and benefits are most important. It might not appease everyone, but if there's a way to find a happy balance, employees will be more satisfied in the long run.
Encourage Participation
Find a fun way to encourage open enrollment participation. For example, enter all the employees that turn in enrollment packages into a drawing for a gift card to a local coffee or sandwich shop.
Simplify, Simplify, Simplify
We can't stress enough the importance of making it easy to complete open enrollment and to maintain proper HR compliance. Create summary snapshots of different plans and options, individual cost sheet examples, in-network locations for medical and how-to sheets for HSA and IRA plans. Put these on the employee website under resources so employees can quickly access these anytime.
Full Employee Benefit Packages
While it's easy to become engulfed with medical open-enrollment, don't forget the host of other benefits up for renewal, such as IRA, 401(k), HSA, gym memberships, dental, vision, life insurance and more. 
One way to help soften the blow of increasing medical coverage is to offer inexpensive ways for employees to save, such as using employee discount programs. 
Ninja Gig is an online job posting software that offers full HR compliance for online recruitment. Eliminate the hassle of individually posting job applications online, such as job posting on Indeed, etc. Now you can use our robust job recruiting software that will automatically post to major job boards, including Indeed, with one simple click. Save time and money for more critical tasks, such as open enrollment. Sign up today for our FREE 14-day trial, and see how Ninja Gig can help transform your online recruitment platform.