COVID-19 has left many companies struggling and feeling the economic pain of slow growth. Other industries, such as telecommunications and pharmaceuticals, are experiencing growth and hiring rates that were not anticipated to happen for several more years.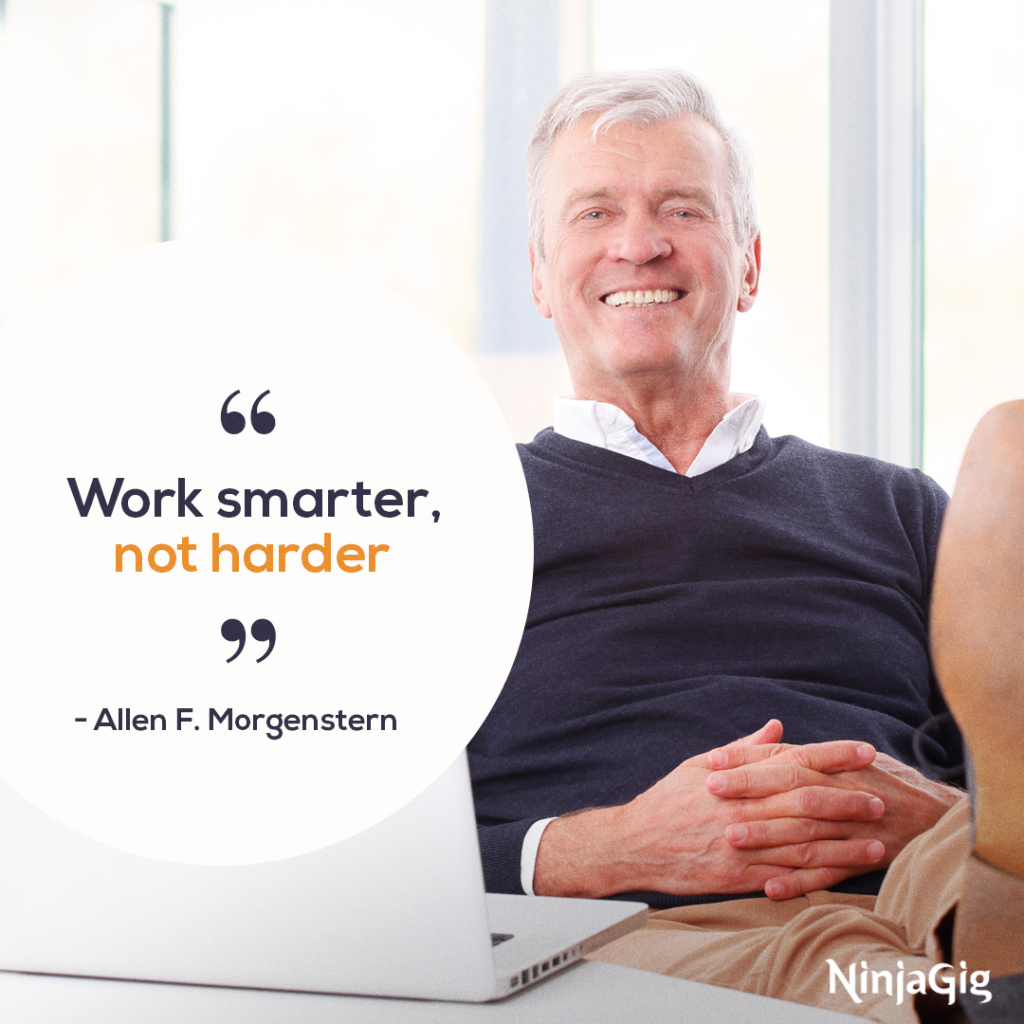 HR departments and hiring managers have to hire without using traditional in-person interview methods to help meet the changing economic demands. Additionally, they face restrictions on gatherings, business mixers and canceled career fairs. So, what should businesses do?
Ninja Gig has rounded up the top places to find exceptional new hires during COVID-19.
Online Career Fairs for Hiring
Maybe you wouldn't typically join a career fair, but today's virtual versions are great for attracting work from home employees and fostering a remote work culture. Create videos that help your company explain the culture, the positions you're hiring for and remember to highlight an overview of the company.
Make it easy and straightforward for visitors to ask your hiring team questions. Consider using a free video-conferencing platform and phone number to contact you for a more personalized one-on-one conversation.
Job Boards and Social Media Sites
Post jobs online, on job boards and social media sites. Including details, such as "remote work available," can also help attract a broader range of talent. Additionally, check out jobseeker groups online, as many talented employees have lost their jobs due to the pandemic and are actively looking online, including on LinkedIn. Update your social sites' profiles to include that you're hiring and include a direct link. 
Prior Applicants
Companies should keep a list of prior applicants, and sometimes you'll find a fantastic candidate who isn't a good fit for the current job opening, but might be for something in the future. Reach out and see if past applicants are still interested in work, and as a bonus, if you've already interviewed them in-person in the past, you won't feel the pressure of scheduling several video meetings.
Recommendations for Hiring
Ask team members to recommend friends for positions and offer an employee incentive program bonus for every candidate that gets hired. If employees have previously worked with someone, they will likely recommend someone with good work ethics that will fit in well with your company culture.
Competitions
In some industries, online competitions are a great way to attract talent. For example, some writers will have online short stories contests, engineers have coding challenges and social media gurus might have caption contests. Friendly competitions are a great way to tap into a creative pool of applicants that enjoy working and are up for a good challenge!
Check out more pandemic-related hiring tips.
Ninja Gig is a comprehensive applicant tracking system for online recruitment that helps Human Resources departments develop an automated hiring process. Our easy-to-use software makes it simple to post legally compliant job applications online. Sign up today for a free Ninja Gig trial and start getting your job postings on Indeed noticed today!