When it comes to the best websites for posting jobs in 2021, Ninja Gig has you covered. Not all job posting sites are created equal. We've rounded up the top 12 websites (in no particular order) necessary for successful online recruitment.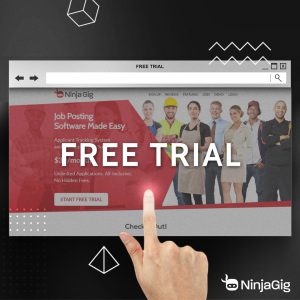 Now, the costs of posting and downloading resumes and applications from each of these twelve sites can not only be expensive but time-consuming and daunting. That's why we invented Ninja Gig—to help companies find the most qualified candidates quickly and inexpensively. 
When you sign up for Ninja Gig, not only do you get FREE access to all 12 of the best websites for posting jobs, but all the applicant data is compiled and securely stored within Ninja Gig. You won't need to pay for access to 12 sites, and you won't even need multiple passwords. Ninja Gig gives you the ability to automatically post your jobs to dozens of websites with one click. Unlimited job postings, unlimited applications — that's what Ninja Gig is all about. Once your free trial expires, your account will renew for a flat rate of $49 a month—no hidden fees and no gimmicks. See why so many companies trust Ninja Gig. Sign up today for FREE.