If you're like most companies, 2020 was probably a brutal year for profitability. Whether you needed to rely on government loans to stay afloat or pivoted your business model, chances are you're on a tight budget for 2021. Enter the Applicant Tracking System (ATS).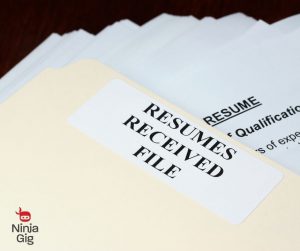 Whether you're new to an Applicant Tracking System and considering implementing one for your business, or you're looking for a more affordable alternative to many subscription-based platforms on the market, you've come to the right place. 
ATS is a human resources software that is an extensive database for job applicants. Used by companies of all sizes, it helps organize job applications, making it easy to search through resumes and cover letters while effectively communicating with applicants. Studies show that 99 percent of all Fortune 500 companies rely on Applicant Tracking Systems for successful online recruitment. 
With so many people out of work and applying for jobs, you're probably feeling overwhelmed and inundated by resumes right now. Here's how an Applicant Tracking System can help.
1. Applicant Tracking System Saves Money
Applicant Tracking Systems have an impressive return on investment (ROI), and here's why. On average, companies that use ATS experience 40 percent less turnover than companies that don't have ATS and can fill vacancies up to 20 percent faster. These tools help decrease the time it takes to post a job to hire a candidate, which means that it boosts overall productivity.
2. Get Top-Performing Candidates
Are you worried that the best applicants will migrate towards job openings with the competition? When you use ATS, you can quickly identify top candidates, conduct interviews and present job offers before the competition beats you to it.
3. Track Resumes and Applications
Applicant Tracking System automation will change how HR handles job openings. These systems can handle thousands of resumes, applications and job postings, all with secure HR compliance. 
4. Professional Image
Most applicants say that if they have to choose between applying for a job with a company that is well known and one they've never heard of before, they'll apply with the former. However, where most unknown companies make a mistake is not looking professional. ATS systems, such as Ninja Gig, list your jobs across numerous job boards and systems, even giving you a professionally branded portal that you can post online, helping build your online brand's reputation.
5. ATS Is Your Competition's Not-So-Secret Weapon
Whether you realize it or not, your competition is using ATS. Not only are Fortune 500 companies dependent on this technology, but 66 percent of large businesses rely on ATS too. Estimates show that as many as 35 percent of small businesses are starting to use ATS, especially in 2021. 
6. Narrow Down Applicant Pools
Here's how an Applicant Tracking System will help narrow down applicant pools.
You create a job posting, and Ninja Gig will automatically push it to major job boards.

Resumes and applications are stored in a secure database, creating a profile for every applicant. 

The ATS will then extract the data from the applications and resumes and organize it in the same format for all candidates, giving you the ability to search by keywords, job titles, education, previous employers and even demographic variables. 
Now, think about how long it takes your HR department to read each resume. An ATS can read thousands of resumes in a matter of seconds, which lets you quickly weed out candidates that don't have the qualifications for the position.
7. Using Screening Questions
Additionally, ATS allows you to add specific screening questions to job postings, ensuring that candidates meet basic qualifications, such as years of experience, education level and more. 
8. Posts to Multiple Job Boards
Ninja Gig will automatically put your job posting on multiple job boards, such as Indeed, Zip Recruiter, Google Jobs and more. Imagine how much time you and your team will save with this automatic distribution feature.
9. Team Collaboration
No company wants to have a pool of impressive candidates grow tired of wading and waiting through the interview process. ATS allows for easy team collaboration, especially if your team is remote. Simply log in, have team members leave notes and rate the top candidates.
10. Comply with Labor Laws
Applicant Tracking Systems help companies with hiring regulations and HR compliance. If a candidate says you discriminated against them, your ATS has the necessary documentation to show that you used legal hiring criteria. Additionally, many small businesses have trouble keeping track of applications and resumes, especially after completing the hiring process. ATS will store all data online, making it easy for companies to stay in compliance. 
Now that we have your interest, you may be thinking that these systems sound expensive, and while that can be true for some Applicant Tracking System (ATS) software, it's not true of others. Ninja Gig focuses on providing a highly advanced, affordable ATS program that delivers proven results. For a flat rate, all-inclusive fee of $49 a month, your small business can experience the power of ATS. Sign up with Ninja Gig today and get 14 days free.